Landscape Design in York PA
At Meadow View Gardens, our expertise lies in providing top-notch landscaping services. Our skilled team specializes in designing and installing breathtaking landscapes. Whether you're looking to enhance your current landscape or start from scratch, we have the knowledge and skills to turn your vision into a reality.
The Best Landscaping in York, PA
At Meadow View Gardens, we specialize in providing exceptional landscaping services to our clients. Our skilled team of landscapers has the expertise and knowledge to create breathtaking outdoor spaces that are both functional and sustainable.
Here are some of the key features of our landscaping services:
Customized landscape design plans that meet your specific needs and preferences
Expert installation of a wide range of landscaping features, including trees, plants, and hardscapes
Use of high-quality materials and workmanship to ensure long-lasting results
Thorough understanding of the local climate and environment to select the right plants and materials for your landscape
Commitment to providing exceptional service and support to our clients throughout the entire process
Passion for creating beautiful, functional, and sustainable outdoor spaces that you can enjoy for years to come
Whether you're looking to create a new landscape design or enhance an existing one, our team of landscapers is ready to help you achieve your vision. With our expertise and commitment to quality, we can transform your outdoor space into a stunning oasis that you'll love spending time in.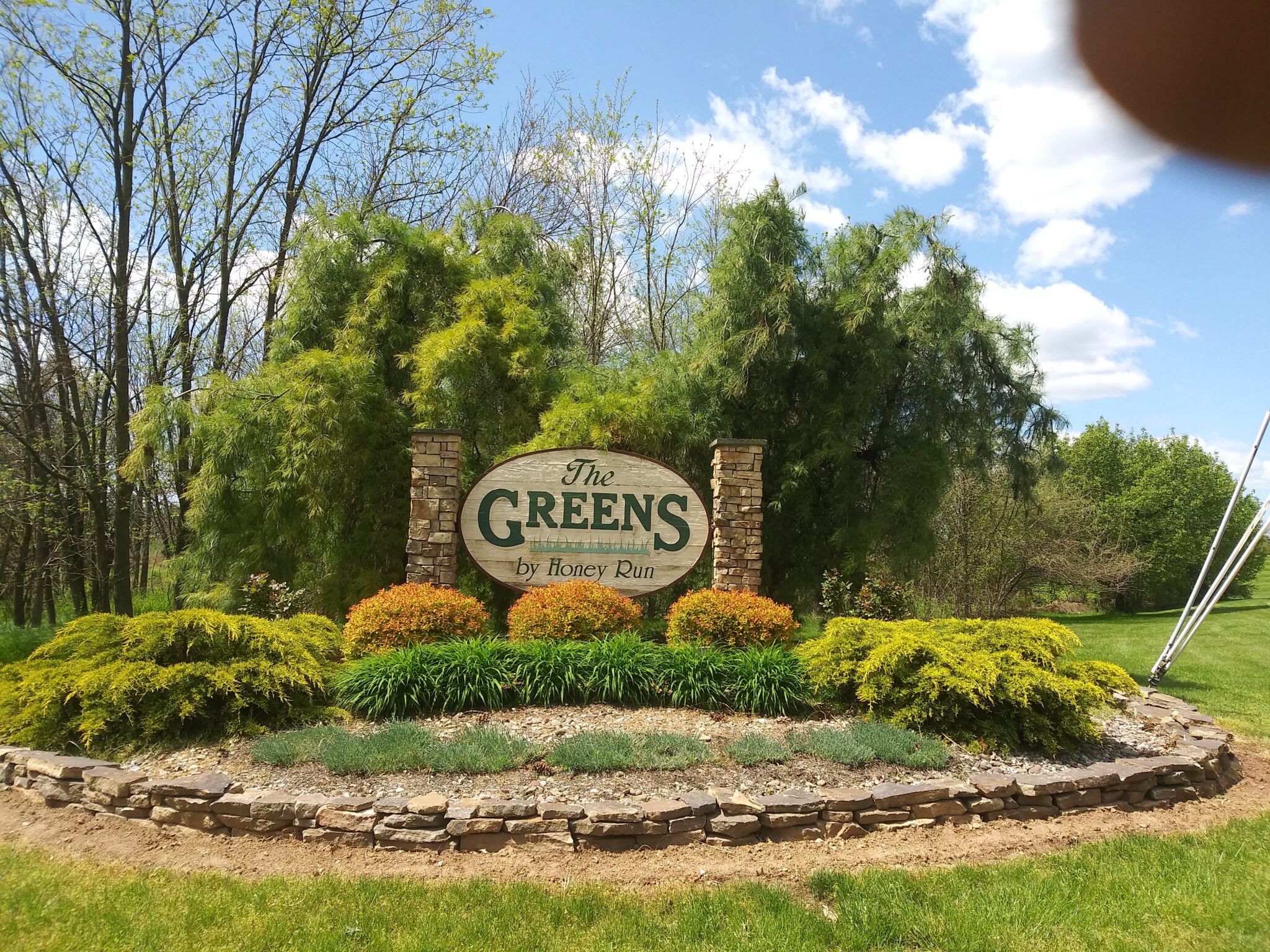 Native Plants Landscaping in York PA
Meadow View Gardens is a premier landscaping service provider in York, PA that is dedicated to creating beautiful outdoor spaces using native plants. With a team of expert landscape designers and gardeners, the company is committed to promoting sustainability and biodiversity by incorporating local flora into their designs.
By using native plants, Meadow View Gardens ensures that their landscaping projects are not only aesthetically pleasing but also ecologically responsible. Native plants are adapted to the local climate, soil, and wildlife, making them hardy, low maintenance, and beneficial to the local ecosystem. These plants require less water and fertilizer than non-native species, making them a more sustainable option for homeowners and businesses alike.
Whether you are looking to revamp your backyard, add curb appeal to your front yard, or create an outdoor oasis for your business, Meadow View Gardens has the expertise and resources to bring your vision to life. Our services include landscape design, installation, maintenance, and more, all tailored to meet the specific needs and preferences of their clients.
If you are looking for a landscaping company that prioritizes sustainability, biodiversity, and local ecology, look no further than Meadow View Gardens. Contact us today to learn more about their native plant-based landscaping services in York, PA.
Our Team
Our team uses only the highest-quality materials and workmanship to ensure that your yard will be stunning throughout the year. We take pride in our work and are committed to delivering the highest quality service, from the initial consultation to the final product.
York, PA, is an area rich in history and natural beauty, making it an ideal location for stunning landscaping projects. From the rolling hills and lush forests to the charming downtown area, there are many unique features that make this area a standout for landscaping.
One of the most notable features of landscaping in York, PA, is the diversity of plant life. The area is home to a wide range of trees, shrubs, and flowers that can be used to create a variety of landscapes, from formal gardens to naturalistic environments. This diversity of plant life allows for unique and creative designs that reflect the natural beauty of the region.
Another unique feature of landscaping in York, PA, is the availability of locally-sourced materials. Stone, wood, and other natural materials are readily available in the area, allowing for the creation of beautiful hardscapes, such as patios, walkways, and retaining walls. These locally-sourced materials not only add a distinctive character to landscaping projects but also promote sustainability by reducing transportation costs.
York, PA, is also known for its historic architecture and landmarks, which can be incorporated into landscaping projects. The use of historical elements, such as antique statues, wrought-iron fences, and stone pillars, can add a timeless elegance to any landscape design.
The Best Plants for Landscaping in the York PA region.
York, PA, is a region filled with natural beauty and a rich history that has made it a favorite location for landscaping enthusiasts. The area's diverse plant life, locally-sourced materials, and unique features make it an ideal location for creating stunning and sustainable outdoor spaces. Whether you're looking to add color to your garden, create a lush border, or design a statement landscape, there are many excellent plant options that are well-suited to the local climate and soil conditions.
In this list, we have compiled ten of the best plants for landscaping in York, PA, to help you create a beautiful and thriving outdoor environment that reflects the area's natural charm and character.
Red Maple (Acer rubrum): A stunning deciduous tree with vibrant red leaves in the fall, the Red Maple is a popular choice for landscaping in the area.
Dogwood (Cornus florida): A small, ornamental tree that produces beautiful pink or white blooms in the spring, followed by red berries in the fall.
Black-eyed Susan (Rudbeckia hirta): A perennial flower with golden yellow petals and a dark center, the Black-eyed Susan is a favorite for adding a pop of color to gardens and borders.
Hydrangea (Hydrangea macrophylla): A shrub that produces large, showy blooms in shades of pink, blue, or white, depending on the soil pH.
Eastern Redbud (Cercis canadensis): A small, flowering tree with pink or purple blooms in the spring, the Eastern Redbud is a stunning addition to any landscape.
Hosta (Hosta spp.): A shade-loving perennial with lush green leaves in a variety of shapes and sizes, Hostas are perfect for adding texture and interest to shady areas.
Coneflower (Echinacea purpurea): A perennial flower with vibrant pink or purple blooms that attract butterflies and other pollinators.
Knock Out Rose (Rosa 'Knock Out'): A hardy, disease-resistant rose that produces beautiful blooms throughout the growing season.
Boxwood (Buxus spp.): A versatile evergreen shrub that can be shaped into a variety of sizes and forms, Boxwoods are perfect for adding structure and definition to landscapes.
Switchgrass (Panicum virgatum): A native grass with beautiful blue-green foliage that turns golden yellow in the fall, Switchgrass is an excellent choice for adding texture and movement to landscapes.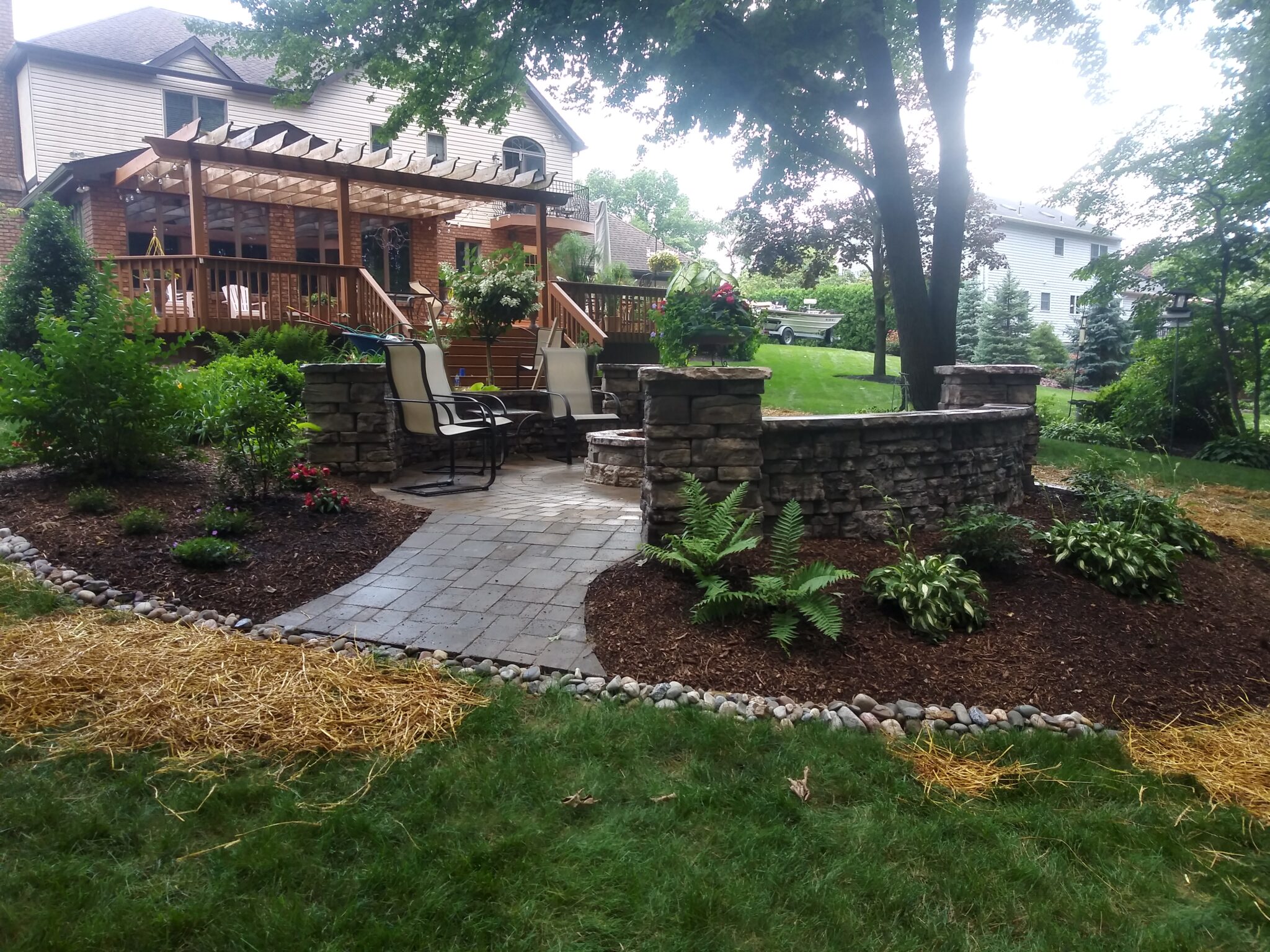 The plants listed here are just a few of the many options available for landscaping in York, PA. Whether you're a seasoned gardener or just starting out, these plants can help you create a beautiful and sustainable landscape that thrives in the local climate and soil conditions.
With careful planning and design, you can incorporate these plants into your outdoor spaces to enhance the natural beauty of the area and create a welcoming environment for you and your guests to enjoy. By choosing plants that are well-suited to the local area, you can create a landscape that is not only beautiful but also environmentally responsible and easy to maintain.
Landscapers Near Me
If you're looking for a reliable and experienced landscaper in the York, PA area, Meadow View Gardens is an excellent choice. As a local landscaping company, we have a deep understanding of the unique climate and soil conditions in the area, and can recommend plants and materials that are well-suited to your specific outdoor space.
Our team of skilled professionals offers a wide range of landscaping services, from lawn care and maintenance to full-scale landscape design and installation. We are passionate about creating beautiful, functional, and sustainable outdoor spaces that meet the unique needs and preferences of each of our clients.
At Meadow View Gardens, we take great pride in our commitment to quality workmanship and customer service. We work closely with our clients to understand their vision and goals for their outdoor space, and then use our expertise and creativity to bring that vision to life.
One of the key benefits of working with a local landscaper like Meadow View Gardens is our deep knowledge of the local area. We understand the challenges and opportunities that come with landscaping in York, PA, and can help you create a beautiful and thriving outdoor space that reflects the unique character of the area.
In addition to our landscaping services, we also offer a wide range of plants, shrubs, and trees for sale at our on-site nursery. This allows us to provide our clients with high-quality plants and materials that are sourced locally and carefully chosen to thrive in the local environment.