We love designing landscaping for our clients.
It's that simple. We are often given a basic idea and work with our clients to bring it to life. Having a small property doesn't deter from a design. It can help extenuate focal points and the natural curves of your yard. If your goal is to create a getaway from the hustle and bustle, consider these tips for your next outdoor project. And remember, Meadow View Gardens loves to help residents in the Greater York, PA area with all kinds of services (especially landscaping!).

Pathways

Homeowners can create an experience in their backyard, or front yard, by having pathways lead to points of interest. There are beautiful pavers available on the market that will not only last an exceptionally long time but also give your yard that extra aesthetic to complement your plantings.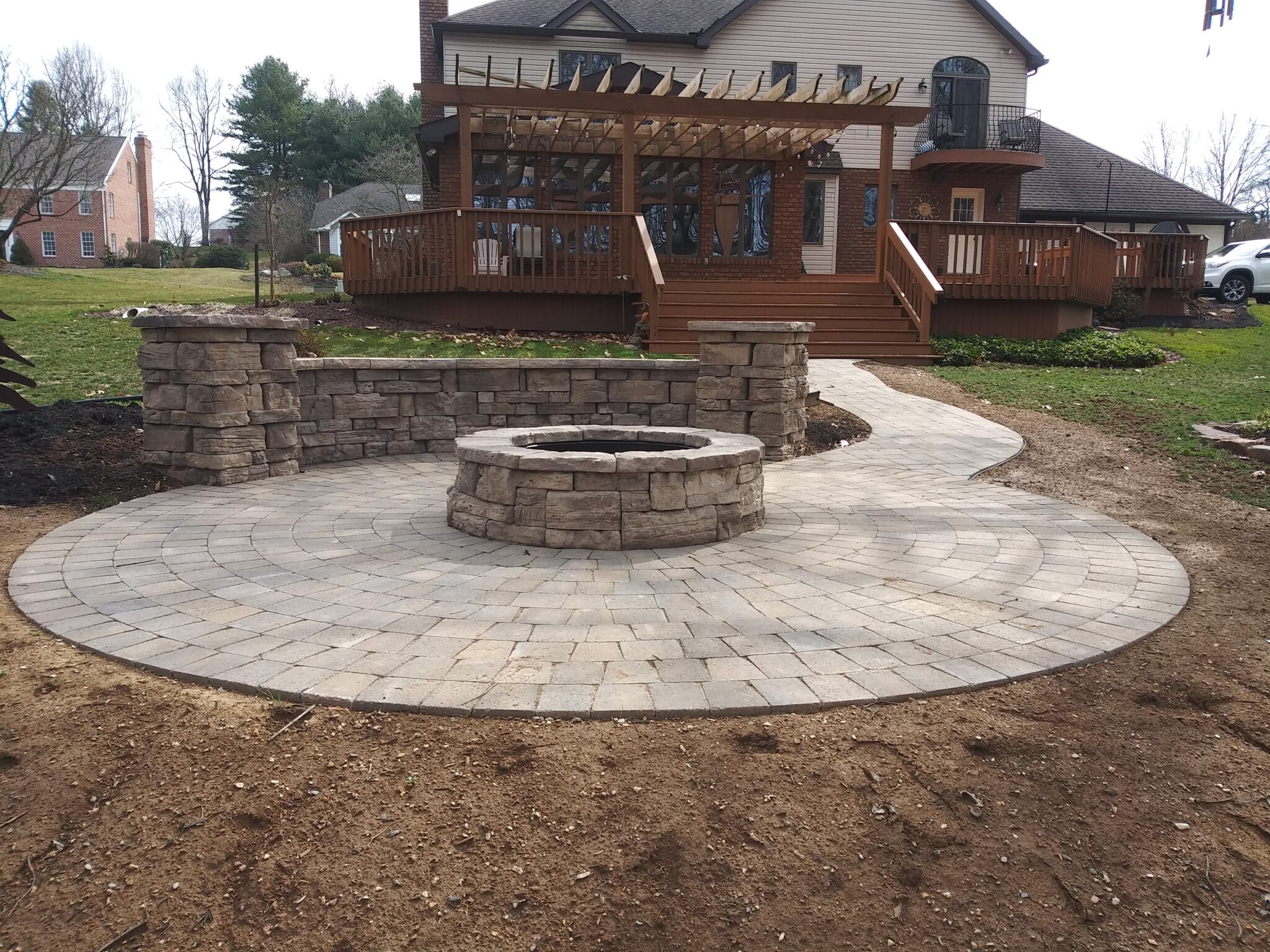 Focal Points

Another thing a lot of our clients have us construct are focal points. Fireplaces, curved walls, and benches can give you a nice cozy feel. These focal points can match the pathways to create a seamless transition into an area of the property that would otherwise be just grass.

Bold and Beautiful

With limited space, some options give guests the appearance of more room. Often a larger piece, such as a fireplace, will be the focal point and draw the attention of those who visit. Another easy thing is to purchase outdoor furniture that matches the pavers and plants' general aesthetic and feel. Keep in mind that York gets all four seasons, so it's essential to think of the plants as they change throughout the year. A tree such as a maple may be vibrant in the summer and barren in the winter. How does the bark look in the winter compared to the rest of the yard? These are things we consider when creating a cohesive landscape design.

Less can be More

A few strong anchors to the yard can go a long way. Do not over clutter. We've seen many homeowners plant their foundation garden only to have it take over the house a few years later. Even with annuals, it's essential to consider what should go to create a clean, simple look. Less is usually more. Just because the plant looks small in the store doesn't mean it will stay that way.

Size and Patterns

When planting and constructing hardscaping such as pavers, walls, and fireplaces, it's essential to think about the size and shape of the material being used. How would a herringbone pattern look for the patio? Would it make the outdoor space look larger? Would it give the eye something to look toward? We think all of these things need to come into play when creating a landscaping design.

Curves

If you've ever seen a beautiful walkway, then you know nothing beats the winding curves traveling past garden beds, under trees. It's a beautiful thing. Traditional pavers are straight. But now, they are many options that do not limit us to just linear pathways or patios. Often, our clients opt for a curved aesthetic, which also increases the yard's perceived size.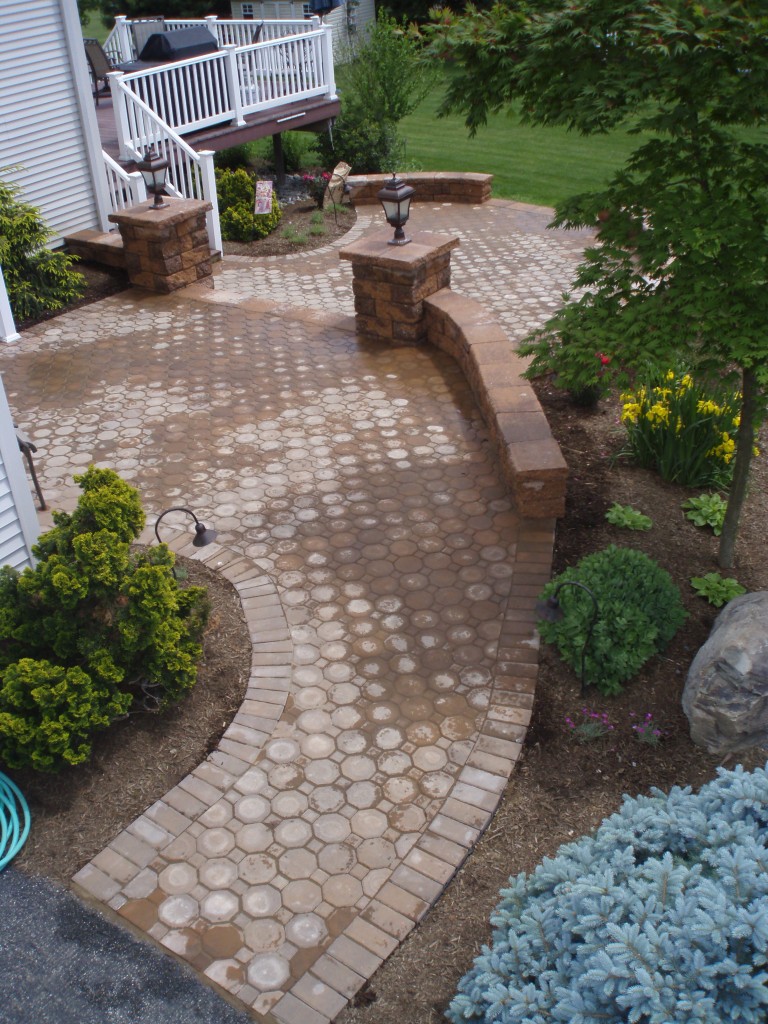 Contrast

Color is a great way to draw attention, whether through a gradient of low lying bushes that are bright into a deep hedge that lines a planting or pavers outlined with darker bricks that give the appearance of a clean, bold aesthetic.
What Next?
Meadow View Gardens has been serving the York Pennsavanniya area for over 25 years. We are proud of our work and grateful or loyal clients. If you are interested in a project, whether its for hardscaping or planting (or both) please reach out to us. We do custom work. We draw out designs by hand and work through the process alongside you. Rick Jacbous, our owner, has an in-depth knowledge of what works in the local area, where to source individual plants, and a vision that will make the landscape beautiful now and twenty years into the future.